Hey folks!

So, when I first went to college, I found a great hair stylist at the salon two blocks from my building. Over the summer, she seriously (I'm not joking) fell off the face of the earth while selling drug paraphernalia with her ex-boyfriend at music festivals. Needless to say, I've run through all the other stylists at the salon without much luck; fried hair, poorly executed cuts, etc. I've finally just decided to get great--albeit expensive--cuts at my salon back home (in Chicago) that'll hopefully grow out in style while at school.

In the meantime, however, I have to deal with the last awful haircut I got from the salon at school. I'll be going home in about a week for a job interview and have an appointment with the colorist there. I'm debating whether or not to get a haircut as well.

In short: I got an awful cut at school. Do I wait for the layers to grow out some before getting it redone at my salon at home or schedule a cut right after my color appointment in a week?

Also, could you all suggest some possible color ideas? Pictures much appreciated.


Although the lighting (and focus) is pretty bad in the images below the cut (mmm, dorm room!) I naturally very, very fair, slightly pink skin, green eyes, and naturally red-light brown hair with some fading blond highlights in it.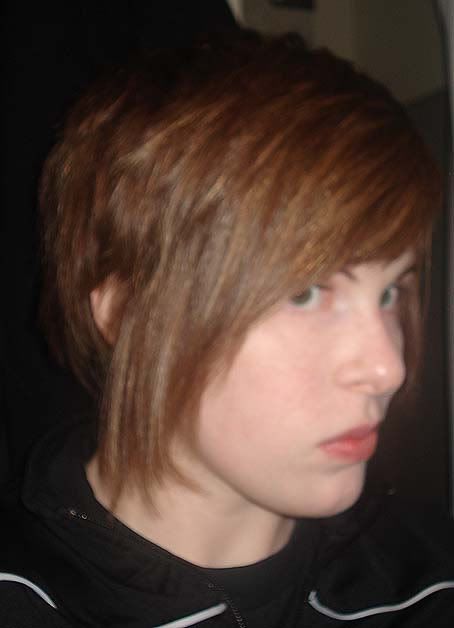 The longer side.




The shorter side. I was doing the asymmetry thing way before Paris. Yesss.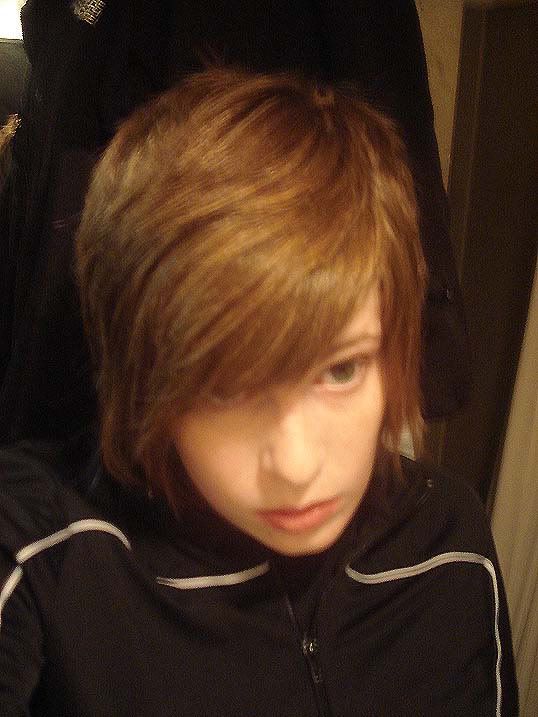 Please excuse the Myspace angle. Taken to show the top, which is the real mess. Completely choppy and, with hair as coarse as mine, will not lay flat.


I know with hair this crazy, there isn't much I can do except go way, way shorter which, actually, is what I was hoping to do. It's nice to have a boyfriend that likes short hair. :o) I've been pining over a pixie for a long time but am worried about a) how it'll look with my face shape and b) that it will show my ear piercings which may not be workplace acceptable, although both of the internships I'm interviewing for are pretty casual and progressive.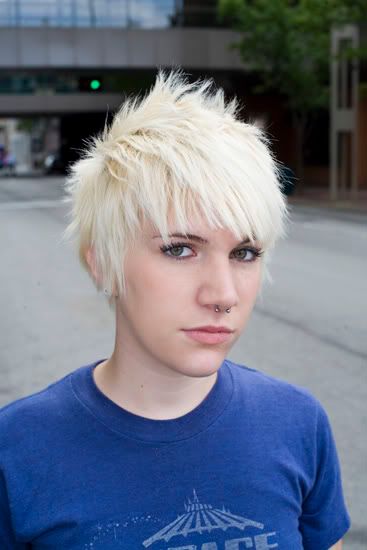 I'm in love with this cut and some sort of blond but am unsure if I can pull it off.

Thanks in advance for the advice!